Amcrest 4K AI Bullet POE Camera 129° FOV Built in Mic IP8M-2796EW-AI
AI FEATURES & DUAL ILLUMINATION
- Bullet AI PoE IP Camera features human, face and vehicle detection with event filtering, IVS (Tripwire / Intrusion) for perimeter protection. Dual illumination night vision with Full NightColor white LED & IR-LED nightvision. Offers 4K @15fps video with a super-wide 129° viewing angle. A PoE injector or switch is required; not included
SMARTER SECURITY
– Receive motion alert notifications and view your camera via your smartphone with the Amcrest View app. Monitor your camera on a PC using the Amcrest Surveillance Pro software or Blue Iris Professional. Works with Amcrest Cloud remote video storage, Amcrest NVRs, MicroSD (up to 256GB), and QNAP NAS, FTP, Google Chrome, Safari, Firefox and Chrome, Microsoft Edge. DORI Distance: Detect: 280.5ft, Observe: 112.2ft, Recognize: 56.1ft, Identify: 28.2ft
COLOR NIGHT VISION
– Built to weather any storm and the darkest of nights, this 4K PoE IP Camera features a heavy-duty metal weatherproof IP67 housing as well as built-in Light & Warm Light Auto Shift and a 1/2.8" 8MP progressive CMOS image sensor to achieve unsurpassed low-light capability and color night-vision up to 49.2 feet. Built in microphone. Dual H.265/H.264 compression allows for maximum encryption with the latest technology as well as backwards compatibility.
SECURE CLOUD VIDEO BACKUP
– The optional Amcrest Cloud remote video storage subscription service allows you automatically store your videos off-site in a third-party location hosted and secured by Amazon AWS. This way if something happens to your local PC/NVR/NAS/MicroSD Card, the footage will be safely recorded in a secure off-site location and accessible to you through a web-based Flash interface for PC (Chrome/Firefox/Safari/Edge) and AmcrestCloud smartphone app.
This product may contain components that are not NDAA compliant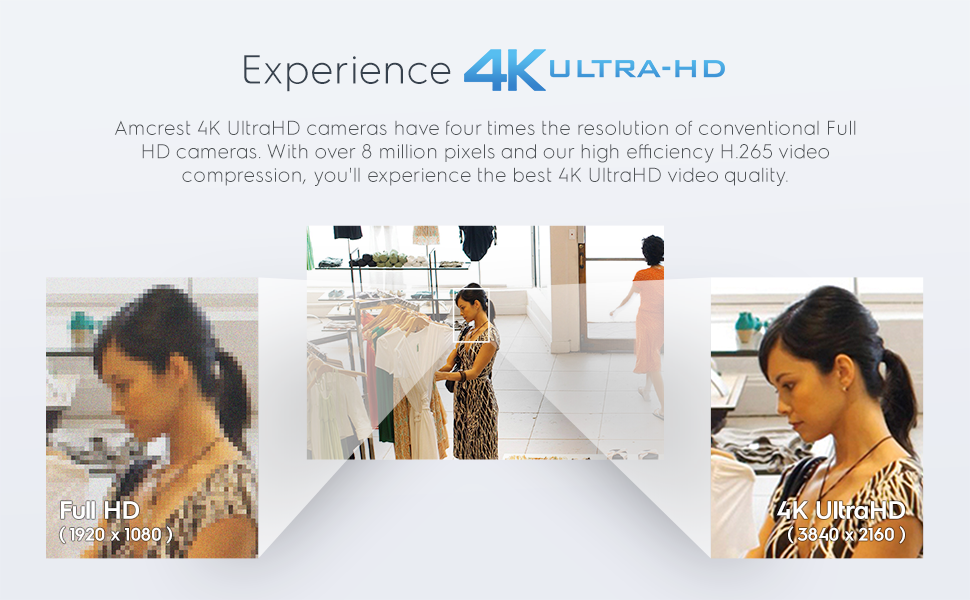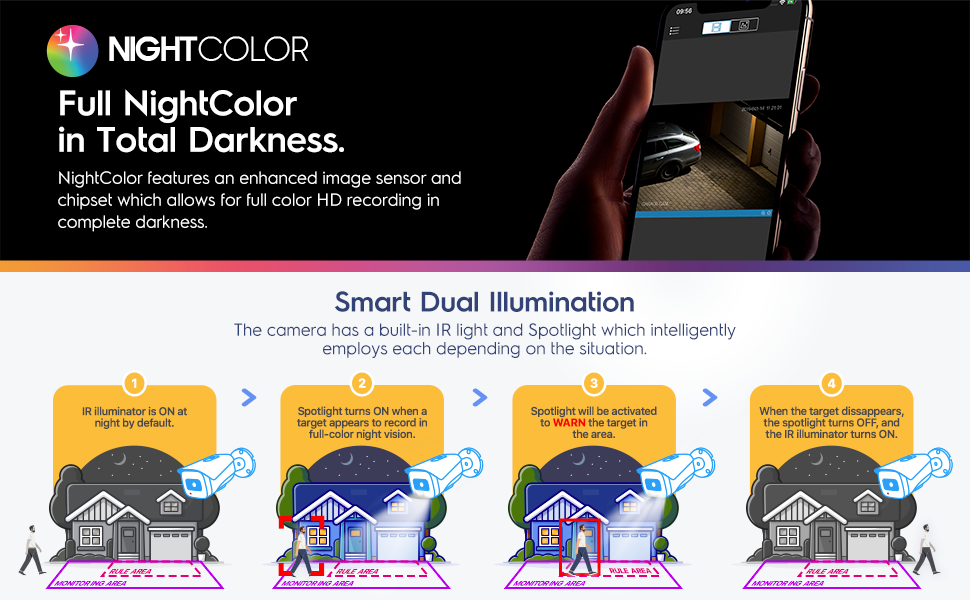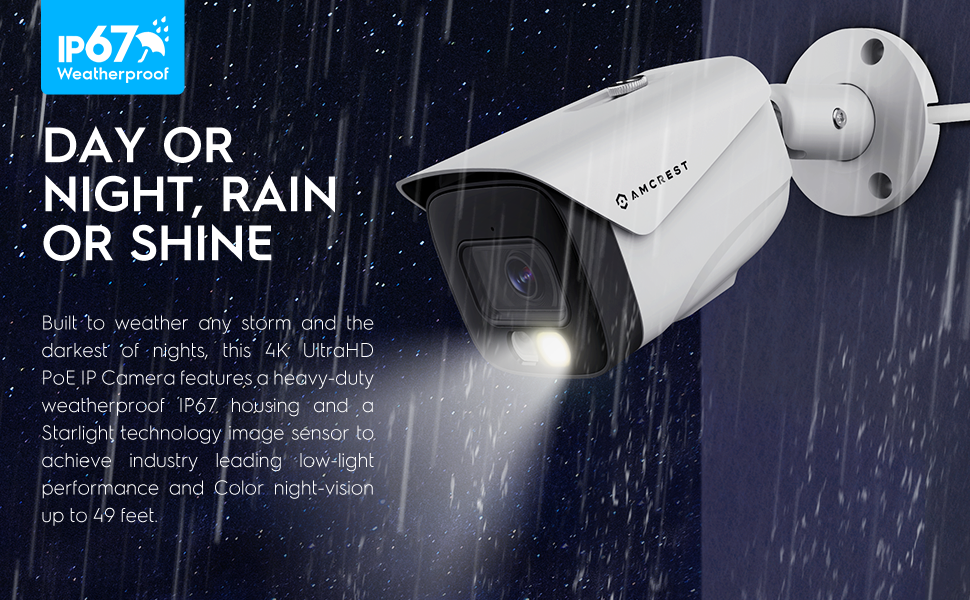 Camera Resolution
4K / 8-Megapixel
Infrared Night Vision
49.2 feet / 15 meters
Technology Standard
HD IP PoE
Text Above Add to cart Button
0
A+ Content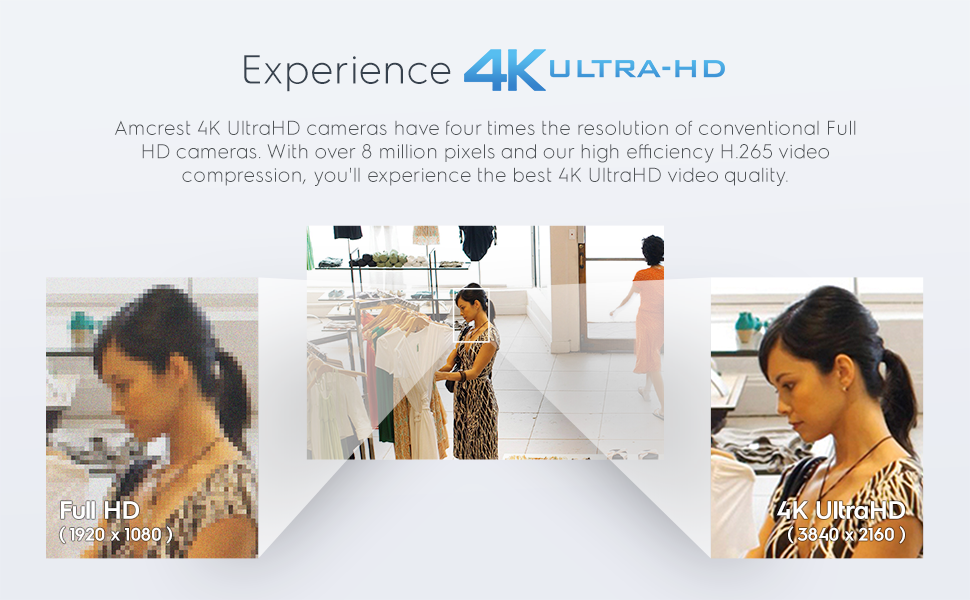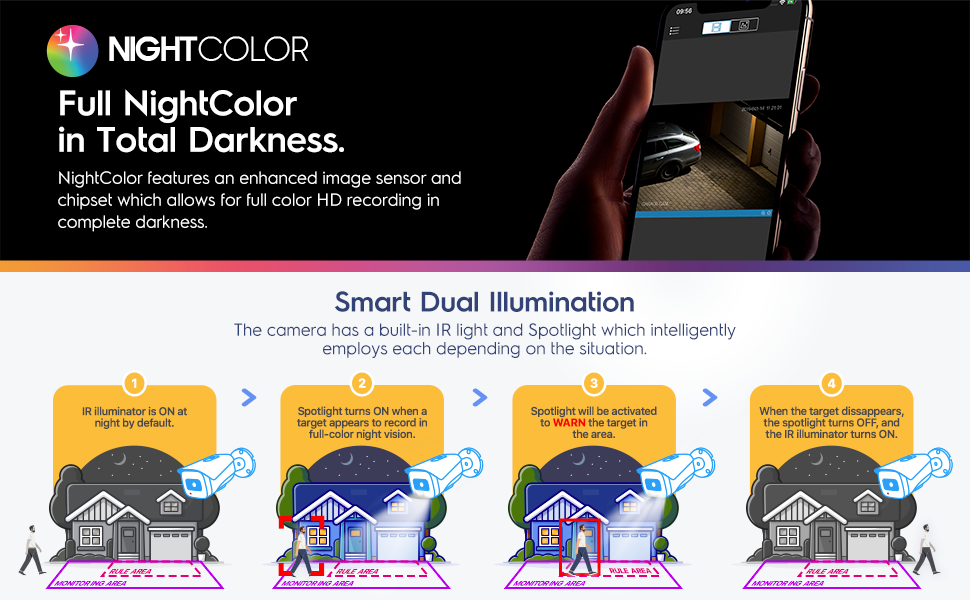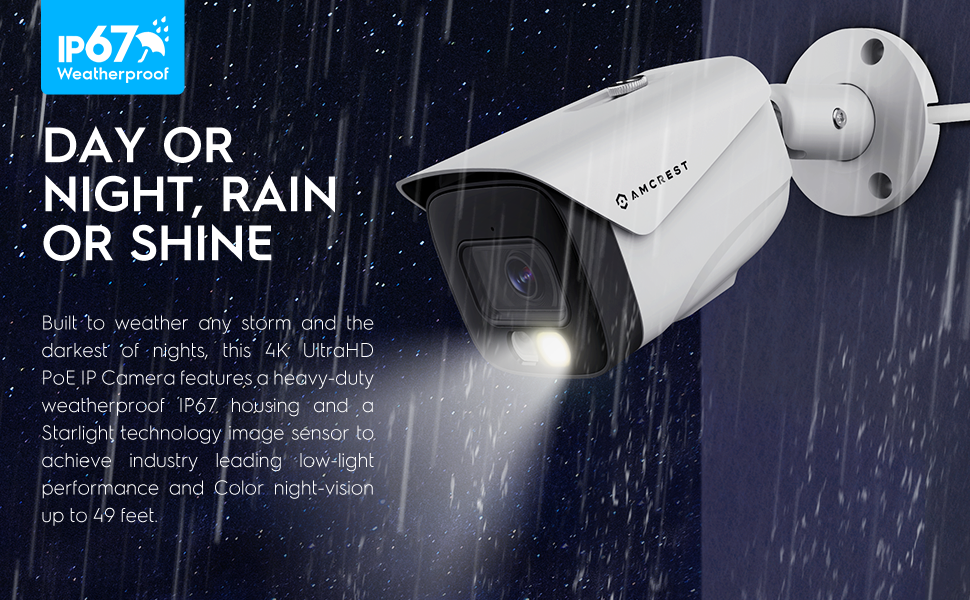 Amazon Checkout Url
https://www.amazon.com/dp/B083KNBT3D?ref=myi_title_dp
1 x UltraHD 4K (8-Megapixel) AI PoE Bullet IP Security Camera White (IP8M-2796EW-AI)
1 x Quick Start Guide
1 Year Warranty Provided Directly from Amcrest