See every detail, Everywhere.
Amcrest
4K Ultra HD
Camera Series
Many companies market 4K security cameras. But are they really 4K when they only produce about half the resolution actually purported because of inherent losses in resolution due to weak lens performance?
Introducing the IP8M-2496E outdoor vandal, IP8M-2493E outdoor bullet, IP8M-T2499EW outdoor turret, IP8M-2454EW outdoor motorized dome 4K cameras and 4K Video Security Systems. Amcrest 4K cameras produce the sharpest images ever seen in a 4K security camera.
They set a new benchmark in the surveillance category, delivering 4K resolution, and 4K wide coverage for unmatched image quality, with very consistent sharpness across the entire frame.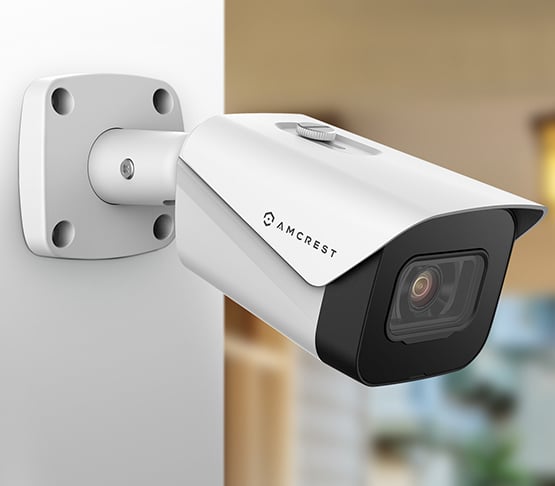 4K Superior Resolution

PoE Connection

Quick & Easy Setup

Night Vision

Wide View Angle

Mobile Viewing

IP67 Waterproof
Enjoy improved sharpness, and flawless details.
HD and 4K:

What's the difference?
Amcrest Ultra HD Cameras has four times the resolution of a conventional Full HD cameras. With over 8 million pixels and our unique Ultra resolution upscaling technology, you'll experience the best possible picture quality.

True
Wide Dynamic Range
The true WDR function built into the Amcrest 4K series provides enhanced picture quality, by reducing motion blur and processing clearer images. Amcrest 4K series enables the lens to open automatically and precisely, allowing for optimal performance in all lighting conditions.
WDR OFF
WDR ON
---
More video,

Less Storage
Amcrest H.265+ Compression reduces bandwidth by maximum 95% of conventional H.264 Compression. This security system maintains the quality of moving images while reducing bandwidth and storage costs.
Exceptional

Low-Light Performance
The Amcrest IP cameras ultra-high 4K resolution allows it to capture color images in dim, low-light conditions.
In even darker conditions, the camera can use its monochrome inversion function to switch to black-and-white images, and in zero-light conditions it can accurately display what is happening in front of it using infrared LED vision.