I have an NV4116E-HS. I have 8 cameras plugged directly into the nvr. I also have 8 more cameras plugged into an Amcrest 8 port POE switch. When i plug more than 1 camera into the Amcrest switch, it crashes my entire network. I no longer have internet access when more than 1 camera is connected. What could be causing this?
---
Posts: 12
Joined: Tue May 21, 2019 10:56 am
Everything should be attached like this for best chance to work: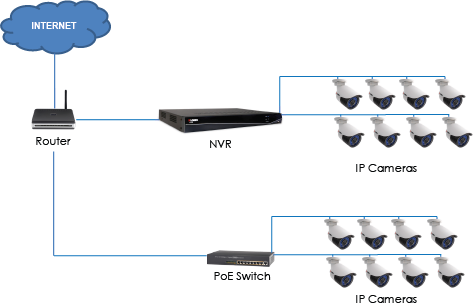 ---
Posts: 2
Joined: Sun Jun 16, 2019 1:17 am
Hi i am trying to configure video stream on my wifi cam 1080 but everytime i try to do it the app crashes. I restared my phone without success. How can cure this issue?
---
---
Who is online
Users browsing this forum: No registered users and 1 guest