Amcrest Video Baby Monitor with Camera, Two-Way Audio, Pan/Tilt/Zoom, Temperature Sensor, Night Vision, 3.5 inch LCD, 2.4 GHz Wi-Fi with FHSS (AC-2)
The Amcrest Care Baby Monitor is packed with useful features for parents and caretakers to make monitoring your child less stressful and efficient as possible.
Large 3.5 inch Full Color LCD Display with Voice Activation, Remote Pan/Tilt & Digital Zoom Camera, Night Vision as well as Crisp Clear Two-Way Audio
Super Long Battery Life with 64 Hours of VOX Standby Mode and 6 Hours Active Monitoring with Auto-Power Off. The battery must be charged for 6 hours before first use. Battery lasts 6 hours with VOX. If the is screen constantly left on, battery can lasts 3 hours.
Secure Transmission Range - FHSS 2.4Ghz Wireless Transmission Range of up to 980 ft. (Line of Sight) Secure and Interference-Free Connection
Temperature Sensor as well as Clear Two-Way Audio with Embedded Microphone and Speaker
Easy Access Volume Control, Brightness Control, Lullabies, Rechargeable 1800mAh Li-Polymer Battery as well as Non-Visible IR LED (Does Not Emit Visible Glow) Night Vision up to 15ft.
The Amcrest AC-2 Video Baby Monitor
The Amcrest AC-2 Video Baby Monitor is a fully featured, easy to use pan/tilt/zoom wireless home and baby monitor. It is perfect for monitoring your home, baby, pet, or elderly parents, and gives you peace of mind no matter where you are within your house. Designed to deliver high quality video and audio, the AC-2 comes equipped with 2.4 GHz wireless FHSS communication, which allows it to be interference-free. It also offers non-visible IR LEDs for night vision, a temperature monitor, an auto-power off with VOX activation feature, and comes with a rechargeable, lithium-polymer battery operated by a 3.5 inch LCD portable monitor. The portable monitor gives you hours of mobile use as you freely move around your home, and you can monitor outdoors at an amazing 980 feet away without any obstructions.
Pan, Tilt, and Zoom
The Amcrest Baby Monitor allows you to keep track of what you love most. Cover every angle with 300° pan, 110° tilt, 50° field of view and a dedicated 3.5 inch LCD monitor equipped with a built-in microphone & speaker that allows you to talk and listen to your baby.
Infrared Technology
Non-visible IR LEDS allow you to clearly view your baby from up to 15 feet in the dark. The non-visible infrared light doesn't emit a red glow, which lets your baby rest peacefully. Lull your baby to sleep with a built-in night light and 5 preset lullaby melodies.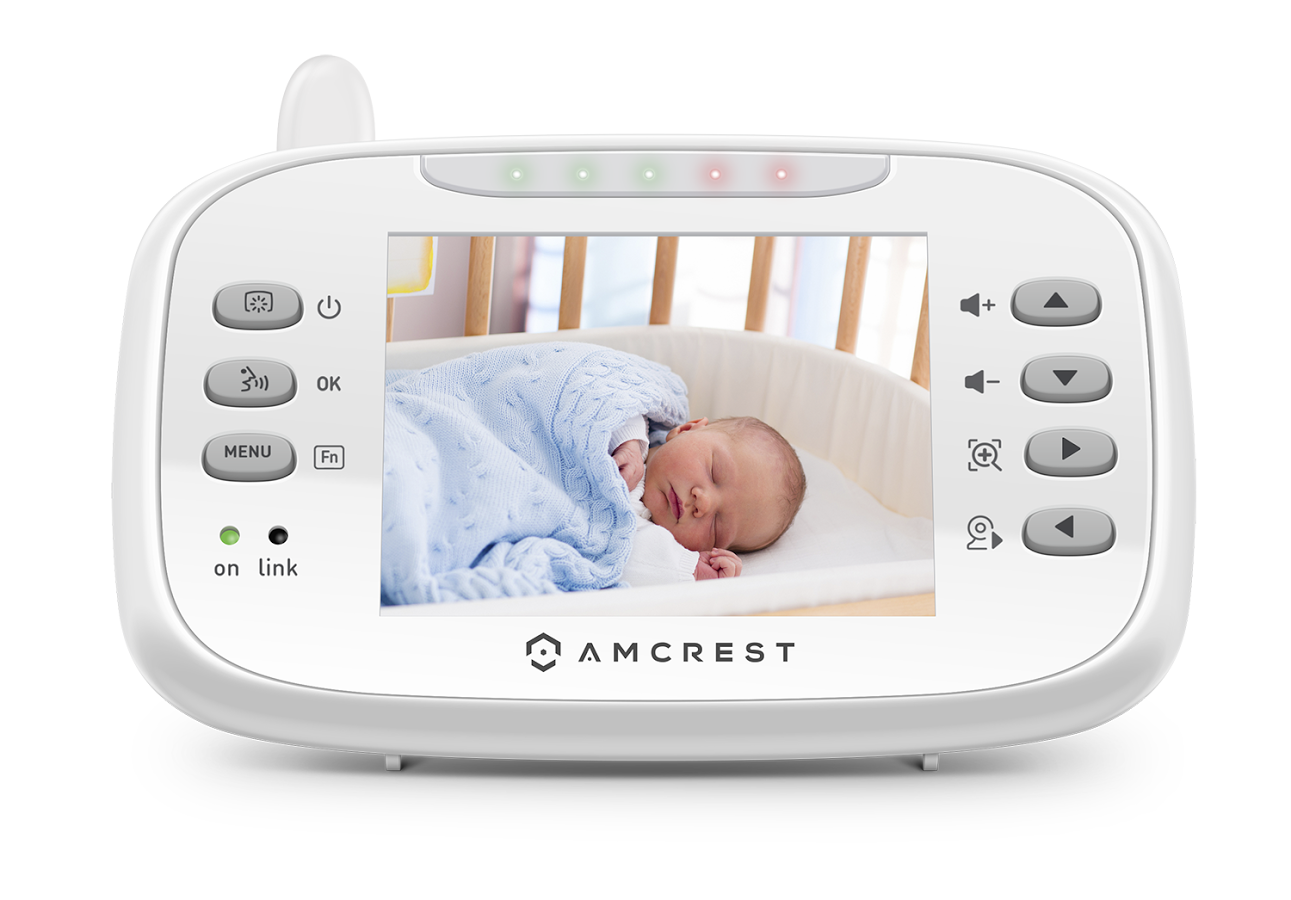 Ultra-long Transmission Range
The Amcrest Baby Monitor operates on it's own 2.4GHz wireless frequency which provides interference-free connection and offers you the flexibility of being in another room or outside of your house. Transmit video directly to your 3.5" LCD monitor up to 980 feet away from the camera with a direct line of sight.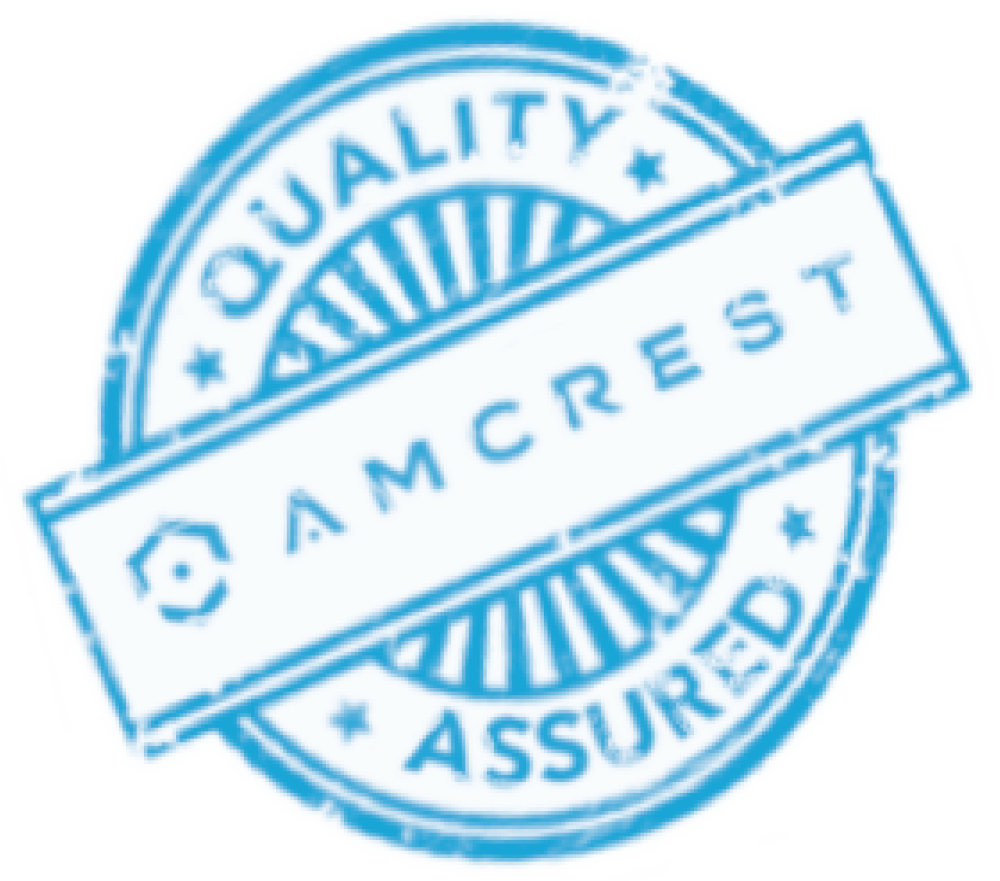 Protect your Privacy
The Amcrest Baby Monitor uses a Frequency-Hopping Spread Spectrum technology (FHSS), which encrypts wireless signals when transferring information from the camera to the monitor, and prevents anyone from gaining unauthorized access to your baby's camera.
Safety and Comfort
The Amcrest Baby Monitor comes with a built-in temperature sensor that tells you the exact temperature of your babies' room. Adjust the VOX sensitivity which will power on your monitor when it detects noise or crying. The AC-2 is built with a long-lasting battery and battery saving features such as the display timer.
Amazon Checkout Url
https://www.amazon.com/dp/B07Q84HRGG?ref=myi_title_dp
1 x Amcrest Care Baby Monitor AC-2
2 x Power Supplies
1 x Ly-Polimer Rechargeable Battery
1 x Mounting Screws and Anchor
Manual CD + Quick Start Guide
1 Year Warranty Provided Directly from Amcrest
Regular Price
$94.99
Special Price
$74.99
Amcrest Support